Luxe Interiors – Design Your Space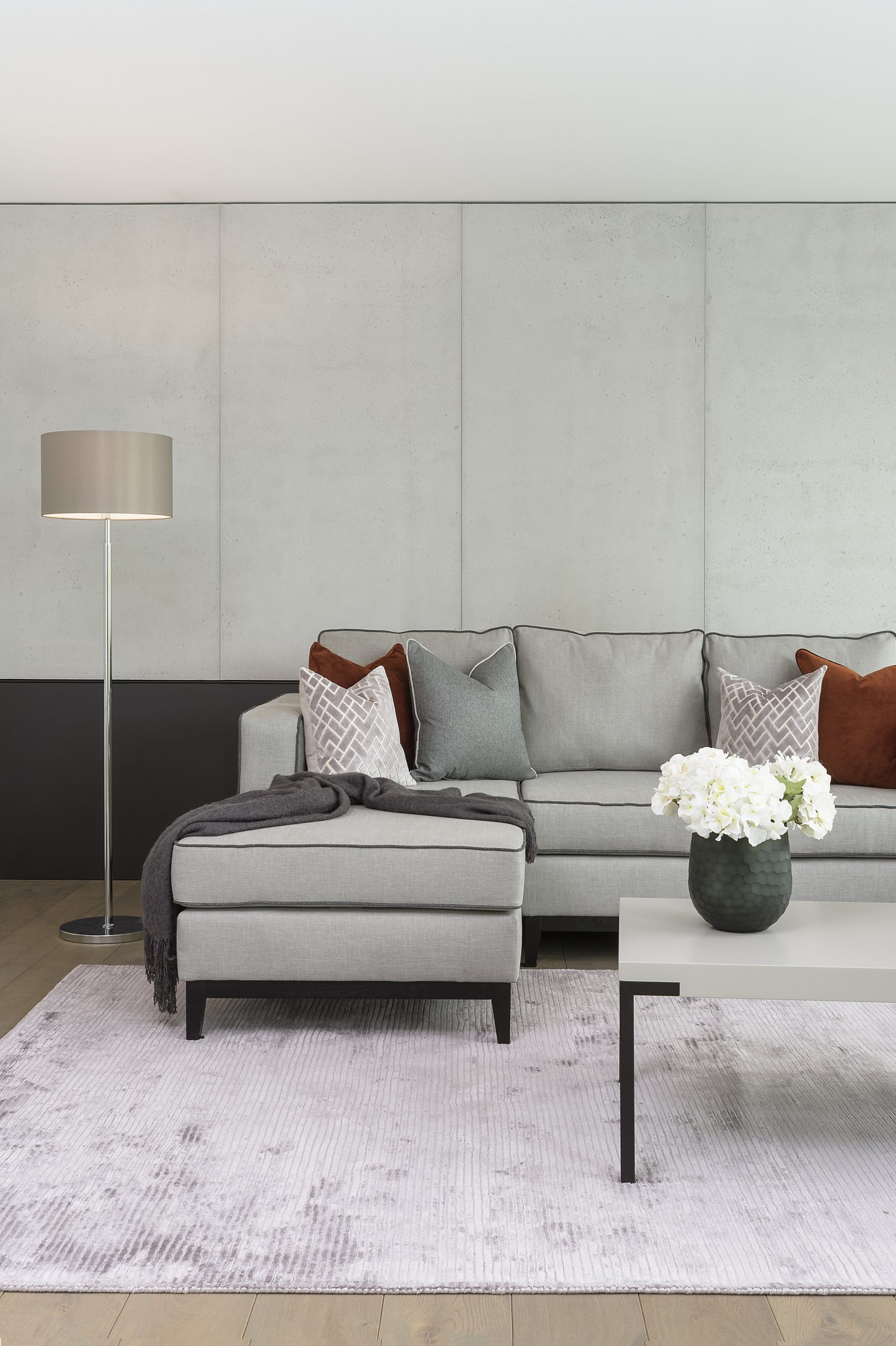 Back in 2016, Urban&Civic partnered with David Phillips to design Manchester New Square's luxury show apartment interiors and put together a furniture package for purchasers.
The vision – to create the most luxurious and spacious apartments in Manchester – is fast becoming a reality and with only twelve months until the first completions, buyers are working alongside David Phillips' design team and glamorous, luxury sister company Milc, to visualise their new space and make the apartments their own.
Manchester New Square's show apartment design took inspiration from the site's history and scheme's branding, with a soft and neutral colour palette and on trend accessories.
Alistair Dickson of David Phillips comments, "This part of Manchester was home to mills and warehouses during the industrial revolution and the scale and heritage of these buildings still lingers in this corner of the city. Architect Simpson Haugh's vision for Manchester New Square was in part, to create a peaceful retreat from city life and our interiors reflect this.
"We have developed a contemporary and fresh feel to the scheme, with broad appeal to potential homeowners. The show apartment reflects current trends and includes hints of brass, marble, and geometric shapes. A relatively neutral colour palette has been enhanced using pops of colour and geometric textured fabrics and finishes – a nod to the chevrons and patterns in the Manchester New Square marketing material. This doesn't mean you can't design your apartment your way however and we are here to help.
"With our knowledge of the development and local market, we are perfectly placed to assist with your furnishing requirements, whether you are an investor or setting up life in MNS."
Urban&Civic and its main contractor LendLease are busy creating luxury finishes in bathrooms and kitchens, with the highest standards of fixtures and fittings. Now it is your turn to have some fun and design the final finishing touches, so you can literally move in, plug into our hyperoptic fibre broadband and head out to enjoy the city!
David Phillips and Milc interiors offer a comprehensive service to purchasers at Manchester New Square including furniture packages or complete bespoke interior design to meet all budgets and requirements.
Full furniture packages from as little as £2,400 inc VAT for a one bedroom apartment.
Please contact alistair.dickson@davidphillips.com for more details.
Or click here for a furniture brochure. https://www.manchesternewsquare.com/brochures/furniture-packages-mns.pdf