URBAN&CIVIC CELEBRATES TOPPING OUT AT MANCHESTER NEW SQUARE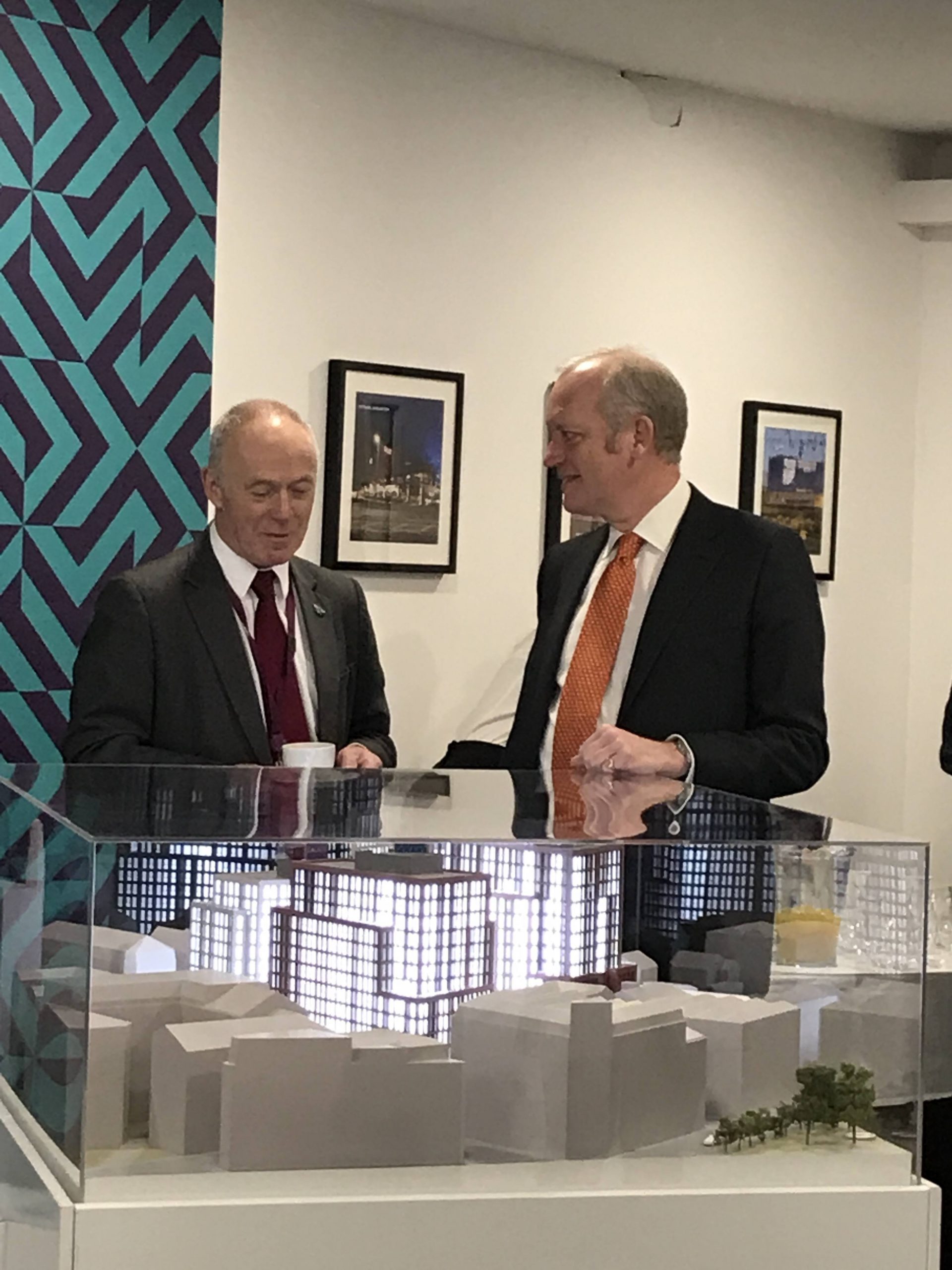 Urban&Civic Plc today (8 March) celebrated a key milestone in the construction of one of Manchester's largest and most exclusive new residential developments.
Guests were welcomed to the Manchester New Square marketing suite at 56 Princess Street, before walking through the scheme to the roof of the Carding building, one of three residential buildings within the 351 apartment development. Distinguished guests included Leader of Manchester City Council Sir Richard Leese, funding partners Greater Manchester Pension Fund and Greater Manchester Housing Fund, plus the wider project team.
Sir Richard Leese commented,"Progress at Manchester New Square has been extremely welcome. This is an important site for the city's continued regeneration and it is fantastic to see the area meet its potential, transforming what has been for many years an underused part of our city centre."
Philip Leech, Property Director at Urban&Civic commented, "This is a major milestone for the project, which is due for completion in the autumn of 2020. We are delighted with the quality of the workmanship from our main contractor LendLease and the way the buildings fit harmoniously within their surroundings.
"We will soon be able to announce the names of some of the restaurants and retailers on the ground floors as well as the details of the residents' wellness centre. This is one of the most exclusive and desirable addresses in M1, just a stone's throw from the Universities, Piccadilly Station, St Peter's Square and the Northern Quarter. The quality of the development and its prime location has been endorsed by the high level of reservations we have received to date."
Councillor Brenda Warrington, Chair of the Greater Manchester Pension Fund added, "We are delighted to be working alongside such a well-respected developer and to have reached this landmark stage in the project. I'm proud the Greater Manchester Pension Fund is willing to invest in the construction of this development, whilst securing a good return for our members' pensions.
"Manchester New Square will provide new residential and commercial facilities, to create an exciting new city centre neighbourhood.We're excited by the pipeline of potential investments and we look forward to working on more opportunities to achieve our twin aims of significant investment returns to pay our pensions promises, whilst delivering homes, infrastructure and jobs for Greater Manchester."
Manchester New Square is located on the corner of Whitworth Street and Princess Street and comprises three individually designed 12-15 storey buildings, set around a landscaped square. The 351 one, two and three bedroom apartments are all generously proportioned and benefit from floor to ceiling windows and high quality finishes.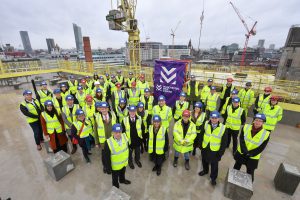 At ground floor level, there will be a variety of restaurants and shops, creating a vibrant, artisan feel and a concierge office will be manned 24 hours with delivery drop off facilities.