Construction Update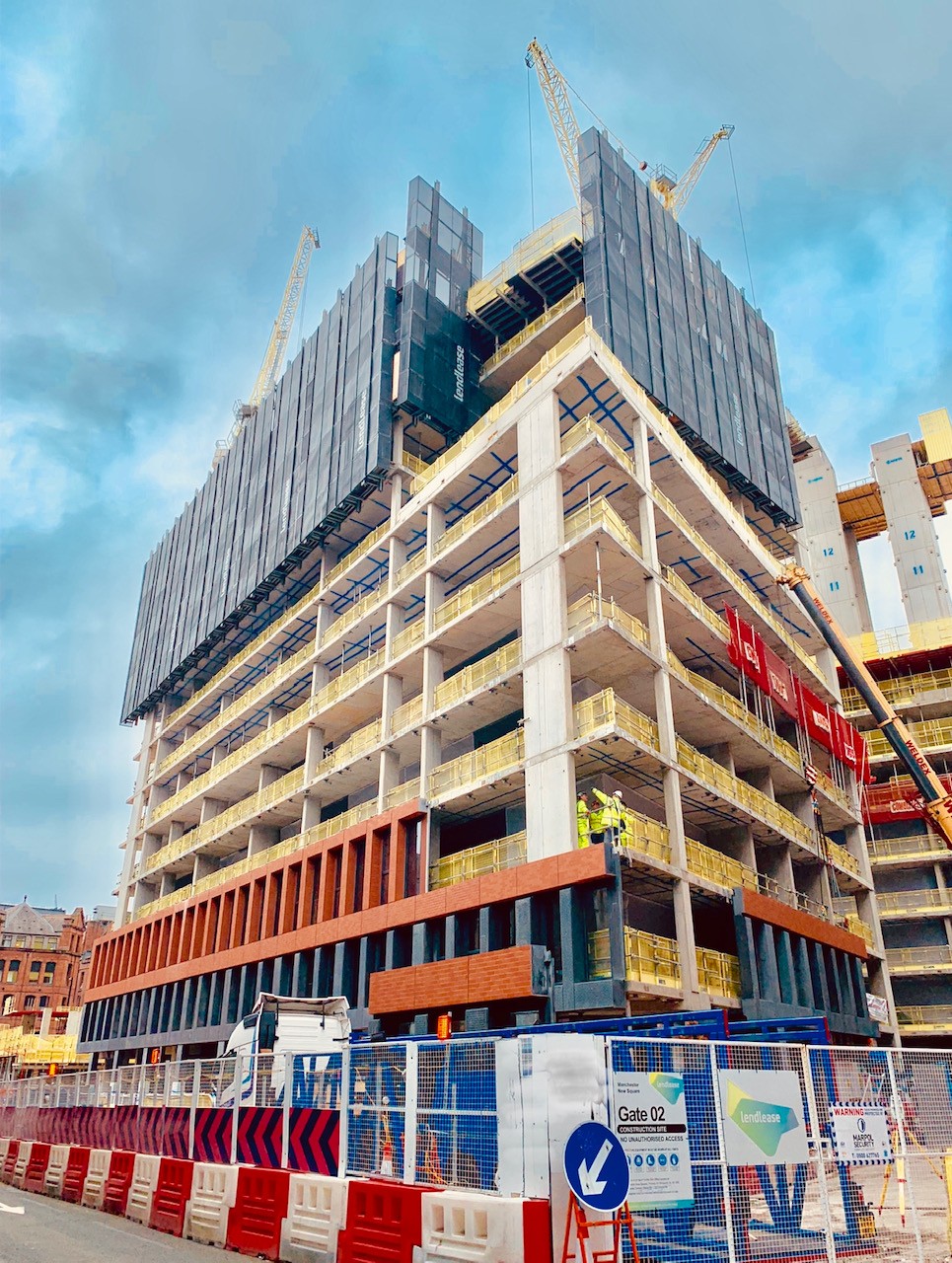 Three 58m Luffing Jib cranes continue to construct all three buildings on site.
Floor plates have been poured to level 8 in Linter, level 10 in Carding and level 2 in Calico.
The cores in Carding and Linter are now fully topped out. Calico continues.
Bathroom pods have been installed to circa 180 apartments.
Installation of brick faced pre-cast concrete facades with glazing continues, as you can see in the accompanying images. Once fully established this process should continue at approximately one floor per week.
Internal apartment partitions have now commenced,  showing visible definition of apartments throughout the construction.
The most up to date progress can be found using our social media outlets – please feel free to follow, share and like.
If you have any questions or would like to enquire about current availability, please contact Rob Butler as follows:
rob.butler@eu.jll.com +44 161 200 1669 or +44 7710 965 668