Manchester – UK's Fastest Improving Foodie City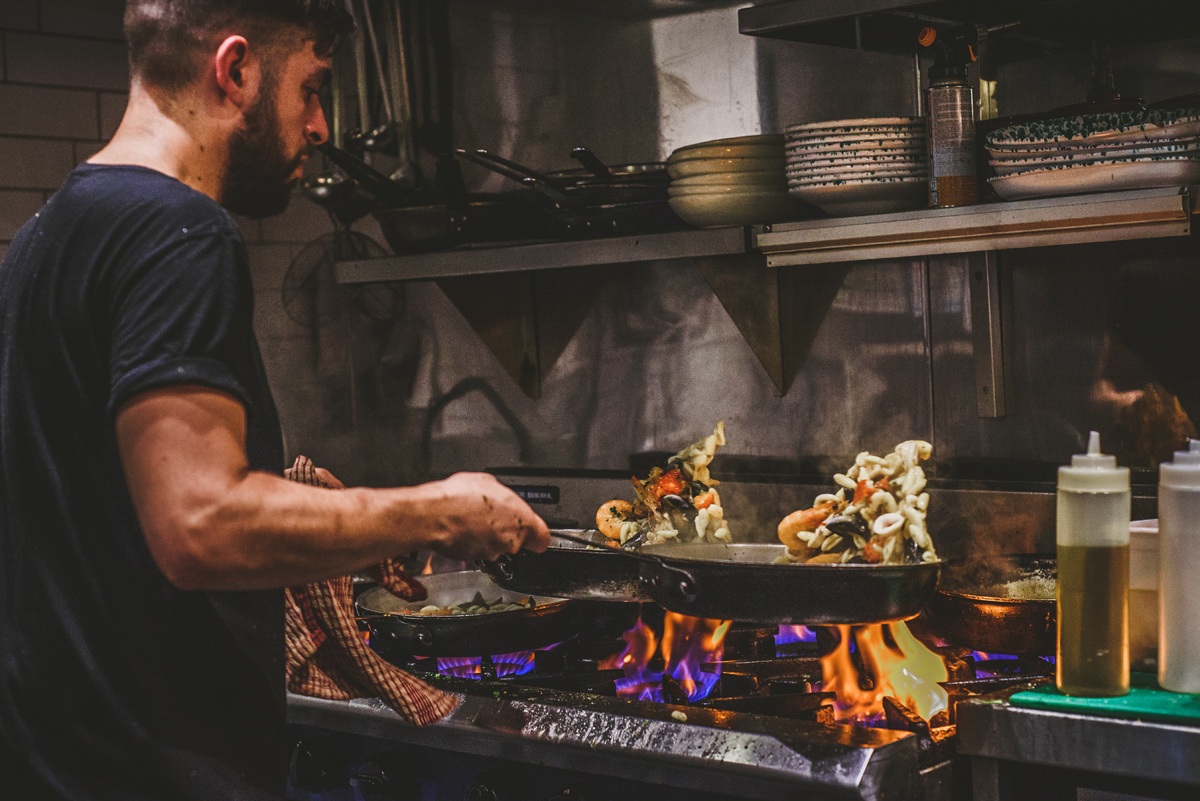 Manchester has always had its fair share of restaurants from fine dining to more casual offerings, but 2018 looks set to be the most exciting year yet for local foodies and visitors alike.
As a resident at Manchester New Square, you are just a stone's throw from some of the most exciting restaurant concepts in the UK and there is more to come!
The city's multicultural population means that every nationality of food is available – from Armenian to Brazilian – and there are venues to suit every budget. But Manchester has recently taken Harden's crown as the UK's fastest improving foodie city outside London and we can see why. There are perhaps more openings planned this year than ever before, so the culinary city of the North doesn't look like it is slowing down any time soon.
It is not just high profile restaurants like 20 Stories and The Ivy that are attracting national and international attention. Manchester always likes to do things its own way and there are some new and interesting chefs and restaurateurs whipping up something very different on the menu this year. Here are a few highlights…
Fancy a chippy with a hip-hop twist? Local street food trader The Hip Hop Chip Shop is set to open its first permanent restaurant this summer in Sawmill Court, Ancoats. The owners have been busy fundraising to make this dream happen and people have been buying meals in advance to get the project over the line. There is therefore a lot of local love and investment to make this project a success.
The Jane Eyre Neighbourhood Bar is also set to open soon in Ancoats, at One Cutting Room Square. Serving a mix of continental snacks, cocktails, and local beers, the bar is named not after a certain well-known novel, but by the owners' Mum. Brother Jonny and Joe said, "We took inspiration for the Jane Eyre from our late mum and have been searching for the right neighbourhood and space to get the ball rolling. We're going to be serving simple food and drinks made using high-quality ingredients. The cocktail menu will lead the way, and we will be serving a range of keg and bottled beers to showcase Manchester's finest breweries."
Sticking with Ancoats, Altrincham-based Sugo Pasta Kitchen has also announced plans for its second 60-seater restaurant. Founded in 2015 by Alex De Martiis, Michael De Martiis and Jonny Marcogliese, Sugo Pasta Kitchen specialises in southern Italian cooking, inspired by the trio's Italian heritage. This 'stripped back' space in Sawmill Court is at the heart of what was once Manchester's own Little Italy.
At St Peter's Square, just 'round the corner from Manchester New Square, healthy fast food chain Friska opened in March and is proving popular with office workers and residents alike. Offering great coffee, salads, sushi boxes, hot boxes, sandwiches, wraps, bao buns, burritos, soups and Vietnamese Pho noodle pots, there is no room for boredom, whether you are popping in for breakfast, lunch or dinner.
And last but not least, ex-Noma chef Simon Martin is hoping to push the city's restaurant offer to the next level. The 27-year-old chef worked for two years at the two Michelin-starred restaurant in Copenhagen but has returned to the North West to set up his first venture.
"We didn't really consider anywhere else…When we were looking at opening a restaurant it was always going to be Manchester. I love the people here. I love the city. I think it's got an amazing food scene right now, which is very up and coming, and I felt really strongly about doing my own thing."
Mana will be opening very soon at Sawmill Court and will offer an informal dining experience, serving a menu of ten to fifteen plates in quick succession, to showcase the best of British produce.
Philip Leech, Property Director at Urban&Civic comments, "It seems just when you think Manchester couldn't extend its food offer any further, something else new and inventive pops up. We will be marketing our own restaurant, café and retail units on the ground floor at Manchester New Square early next year and have already had a number of approaches from some exciting operators.
"As one of the largest and most prestigious addresses in the city, our focus will be on a high quality, artisan offer that services the needs of our 500+ residents. This may include for example, a high quality coffee shop, bakery, florist and wine bar, to sit alongside the gym and fully manned 24 hour concierge service."
Watch this space Manchester and happy dining….