MANCHESTER CELEBRATES CHINESE NEW YEAR IN STYLE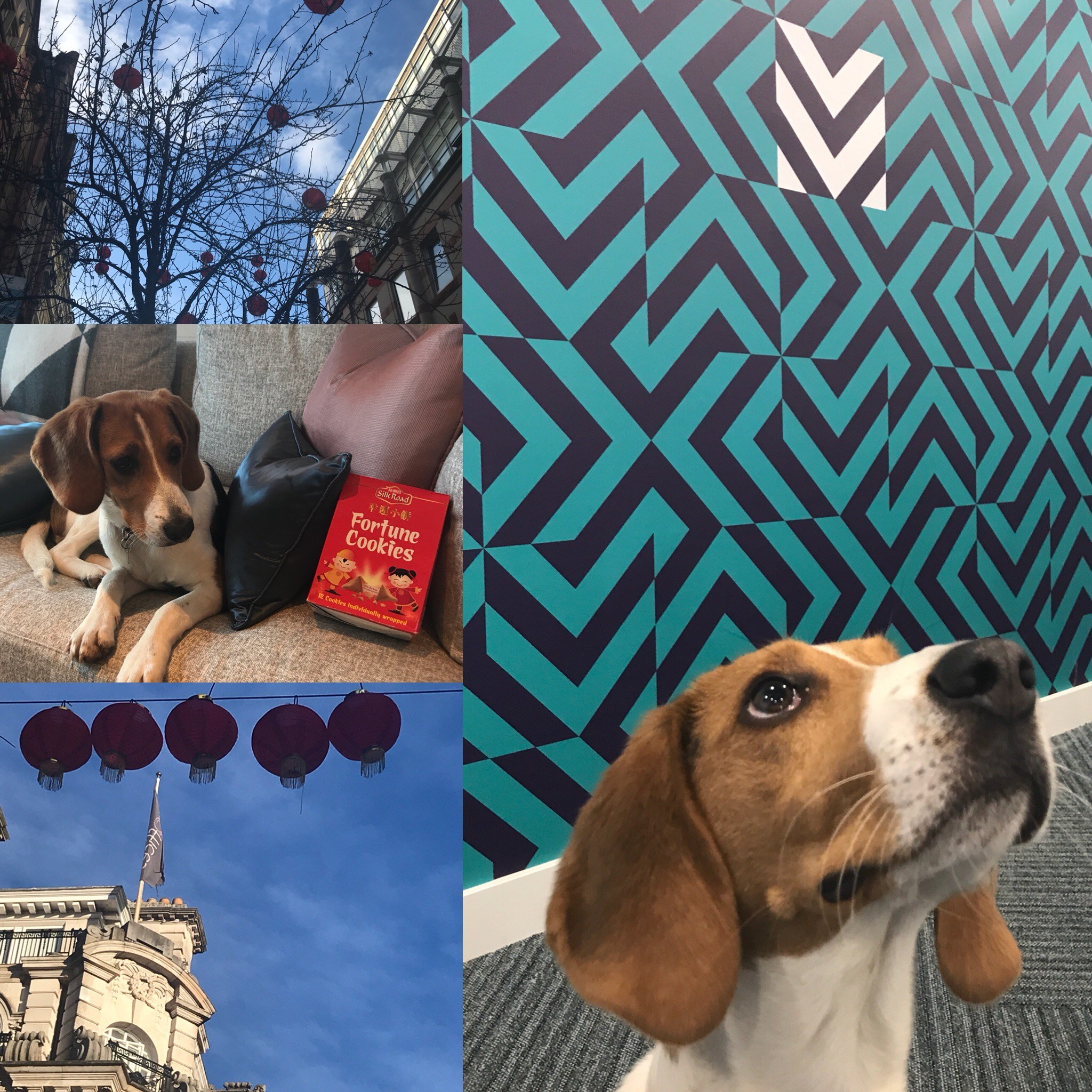 With one of the oldest and largest Chinese communities in the UK, it is no wonder that Manchester celebrates Chinese New Year in style. From fabulous food to acrobatics, dancing, music, dragons, firecrackers and fireworks, this celebration is a must see.
Red lanterns have already appeared all over the city as excitement builds for this weekend. Chinese New Year is on Friday but many activities take place on Saturday and Sunday. It is the year of the dog and people born in these years are thought to to demonstrate traits of loyalty and honesty.
A giant golden dragon returns to St Ann's Square for the Chinese Food Market on Saturday and Sunday from 11am to 7pm. Enjoy traditional festive dumplings, steamed buns and dim sum from a wide variety of stalls.
At Manchester Arndale, the Confucious Institute and Centre for Chinese Contemporary Art, will be introducing children to cultural activities such as Chinese knot making between 11am and 5pm on Saturday.
Manchester's Art Gallery will also be a hive of activity, with musician Henry Fung performing Chinese music, which inspires the movements of traditional Dragon Dancers and Lion Dancers. Children can enjoy creating artwork, storytelling and face painting. And at HOME, you can watch some of the best Chinese language films such as Godspeed, as well as see contemporary art by female Chinese artists, part of a national exhibition.
Many of the city's retailers have giveaways, VIP shopping events and promotions planned and on Sunday, red envelopes are being handed out at Metrolink's Exchange Square stop with a chance to win up to £250 of shopping vouchers.
The celebrations culminate on Sunday with the The Dragon Parade, which departs Albert Square at 12 noon. The spectacular 175 foot dragon, is accompanied by traditional lion dancing, martial arts displays, food stalls, a funfair with over 20 rides on Charlotte Street, and a huge fireworks display at 6pm in Chinatown.
And here at Manchester New Square, we are celebrating Year of the Dog with special deals for you and your canine flatmates. We are a dog friendly development and can provide dog-walking services via a 24 hour concierge, so you can now live in the city you love, with the canine companion you love. Please call 0161 200 1669 for details.
We wish our neighbours in Manchester's Chinatown and our Chinese friends all over the World, health and prosperity this coming year.