351 EXCLUSIVE APARTMENTS ON TRACK FOR END 2019 – LENDLEASE STARTS ON SITE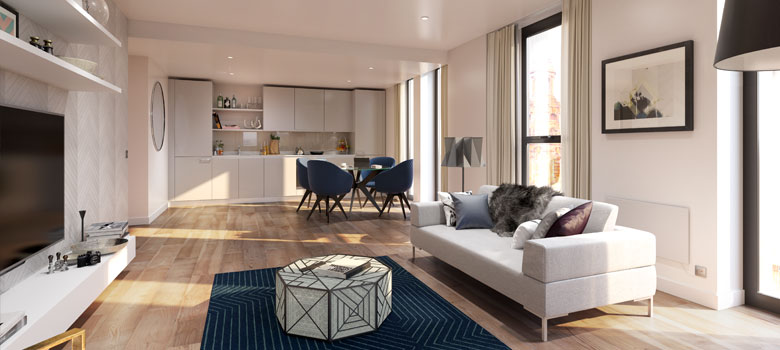 Urban&Civic is delighted to report that our main contractor Lendlease and sub contractor Adana are now on site commencing a 30 week programme of works on the basement at Manchester New Square.  
Over the last few weeks, the site has been cleared and existing basement structure has been cleaned in preparation. Over 100 construction jobs will be created in this first phase and workers will be on site from 7.30am to 5.00pm Monday to Friday.
This is the start of a partnership, which will deliver 351 exclusive 1,2 and 3 bedroom apartments, on a key site in the heart of the city.
Lendlease's aim at all times is to minimise impact on neighbouring businesses and residents, however at certain times and during specific processes, there will be a level of noise and disruption. If you do have any concerns please contact Lendlease's site office or email cath.cookson@urbanandcivic.com. Adana and Lendlease will be monitoring vibrations and noise on site throughout the 30 week programme.
Lendlease is a member of the Considerate Constructor's Scheme and has a strong heritage in the North. Major projects include the Trafford Centre, MediaCity, Spinningfields, Kings Waterfront, Liverpool John Lennon Airport, education projects such as the Lancashire Building Schools for the Future Programme and residential projects such as Potato Wharf in Manchester. 
The contractor's recent accolades include Diversity Champion of the Year at the Construction News awards.
Superstructure works are scheduled to start in December 2017/January 2018. A further 450 jobs will be created in this next phase of construction.
Urban&Civic has now released apartments in two of the three buildings within Manchester New Square – Carding and Linter. Please contact our marketing suite on 0161 200 1669 for details.