Gigabit Britain – are you switched on to Hyperoptic?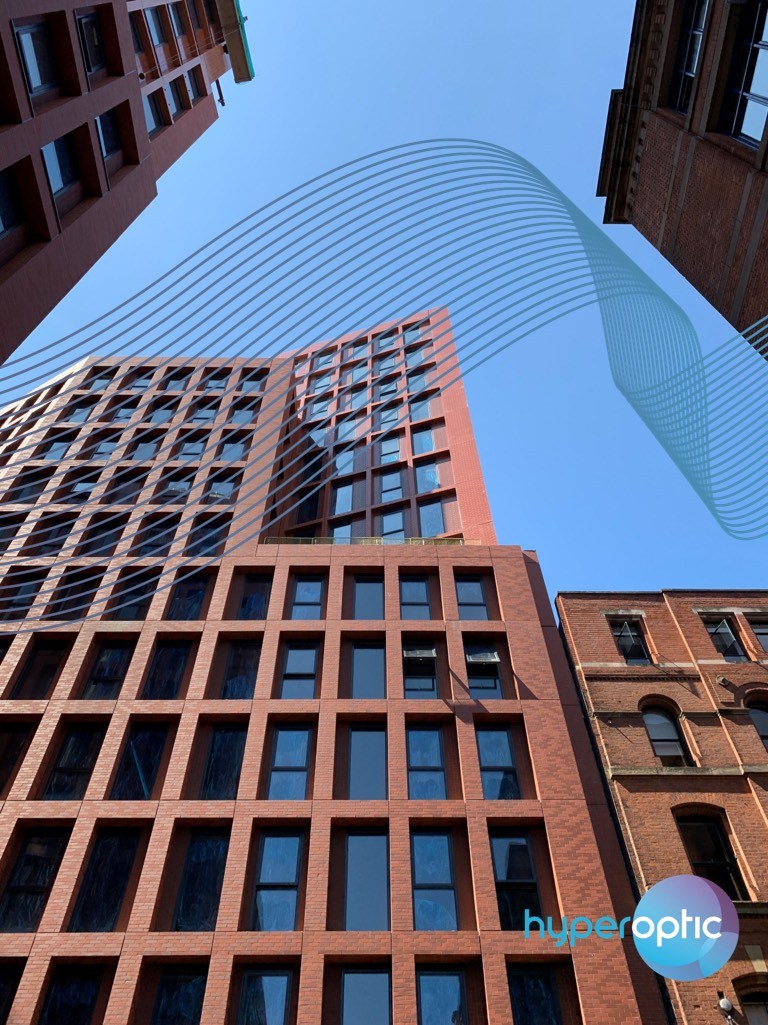 Fast just got even faster.
Nine years ago, Hyperoptic was just an idea but is the now one of the fastest growing tech businesses in the UK. The company, which employs 1300 staff, is building its own dedicated fibre optic network across the UK and it is coming to Manchester New Square in April.
With Hyperoptic, our buyers can access broadband speeds 18x faster than the UK average and within minutes of getting the keys to their new home. Download and upload speeds of up to 1Gb are available and prices range from £20 to £45 a month, with no restrictive long term contract. This will make our development the best connected in Manchester.
It really is that simple.
The company has been awarded 'Best Superfast Broadband' provider by the Internet Service Providers' Association for six years in a row. In 2019 it received awards for 'Best Customer Service' and 'Best Business ISP'.   Hyperoptic also has a 5* rating from customers on Trustpilot.
So if you are looking to get connected call Rob on 0161 200 1669 or click here for more information.