Fancy Some Nostalgia Or Love A Challenge?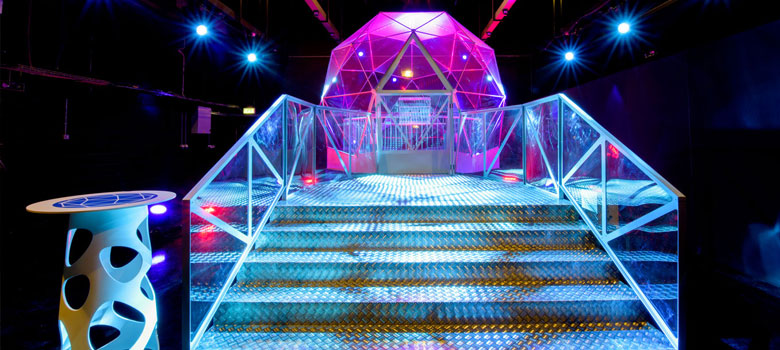 A city with already so much to its name, Manchester is now also the home to The Crystal Maze Live Experience. Cast your mind back to the popular TV game show from the nostalgic nineties. If you were eager to try out the challenges yourself and be the star of the show, now is your chance. Manchester New Square is just a short walk across town from this epic new experience – definitely one to add to your bucket list if it isn't there already.
The maze consists of four different zones: Aztec, Medieval, Industrial and Future. Within these zones, contestants are challenged to a collection of different games, testing a variety of skills. The games fall into four different categories: Mental; Physical; Skill; and Mystery.
The Crystal Maze is incredibly fun but the pressure really is on! You need to collect as many crystals as possible, as they are converted into time when you are inside the Crystal Dome at the end. Crystals are collected by winning games, so concentration, strength and technique are key!
You and your fellow contestants will be guided around the maze by your very own 'Maze Master'. Guided is perhaps not the right word – you'll be sprinting, crawling, clambering up ladders and much more to get from zone to zone! Initially your Maze Master may seem extremely lively, eccentric and your new best friend but watch out as they may try and sabotage your efforts on certain rounds… the Crystal Maze challenges are always trickier than they look. There's no doubt your competitive side will make an appearance whether you class yourself as competitive or not!
If authenticity is important, then The Crystal Maze here in Manchester is extremely similar to the original game show set. You are sure to feel as though you have gone back in time. The brightly coloured bomber jackets also make an appearance! Although sadly these can't be taken away with you… nor can the crystals. The strong new bond created between your teammates can though. Whether your team is made up of friends or strangers, by the end (or more likely after game 1) you'll feel a strong connection having experienced The Maze together, no matter how successful your attempt!
The Crystal Maze Live Experience can be found in the Old Granada Studios. The adventure and challenges await!