Create a Home at Manchester New Square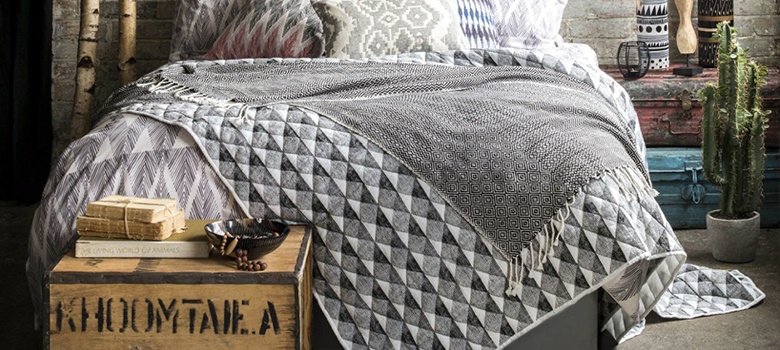 Moving into a new apartment is such an exciting time for many reasons. If you are moving into a new city, you have a whole, unexplored world at your doorstep to discover and immerse yourself within. Perhaps you are moving in with a partner for the first time, or with your best friends. The changes are exciting and mark the beginning of a new chapter. A change of address is also a great excuse for homeware shopping. It is an opportunity to put your own stamp on a new place and pick up some pieces that will transform your apartment into a home.
Threaded throughout Manchester city centre are a whole array of different stores selling homeware and accessories. Whether your style is modern and monochrome, vibrant and eclectic, there is plenty to feast your eyes upon. 
Popular lifestyle and fashion retailer, Oliver Bonus recently opened its largest store outside London in the heart of Manchester's shopping streets. The current range incorporates a lot of copper and marble. Raise a toast to your new apartment with their gorgeous metallic champagne glasses and keep your wine bottles stored on their gold wine rack table. Inject a dash of Scandinavian style to your morning coffee with their bright and bold Carracca espresso cups and saucers. 
Bring hints of the exotic into your new apartment with the help of House of Fraser. A treasure trove of Mediterranean and Middle Eastern inspired prints, colours and accessories can be found here. The rustic tribal patterns marry perfectly with modern monochrome and simplicity. Bring this style into your bedroom for a cosy, on trend finish. 
A classic and very simple way to instantly make your new space feel fresh and alive is with the addition of a few green plants and flowers. Urban Outfitters has an extensive collection of these. Plants come in vibrant pots bringing splashes of colour to a bedside table or window ledge. Hanging planters in simple metal frames are the modern way to go about bringing the outdoors inside.
And if you are partial to one-offs, antiques or quirky buys, the Northern Quarter in Manchester, a short walk from Manchester New Square, is laden with boutiques, independent shops and markets. Inviting shop windows appear as though from nowhere. Should curiosity get the better of you, there is no doubt you will stumble upon something unique and special. A mix of old and new is a great way to bring character into your living space.
But if you are going to be just too busy for shopping and you'd just like to replicate our stunning show apartment, please ask about furniture and accessories packages available through our interior designer David Phillips. We have sourced some beautiful and contemporary pieces, to make your life as an owner-occupier or landlord that little bit easier.