Affordable and Profitable – Why Manchester Comes Out On Top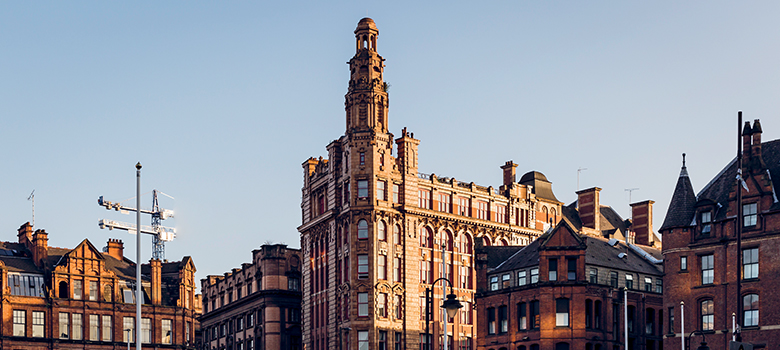 According to a recent Hometrack report, Manchester has seen the highest house price growth in the UK over the last year. The average price of a home in the capital of the Northern Powerhouse has increased by 8.8%, compared to 4.9% the previous year, storming ahead of London which has dropped to 10th place. So why is Manchester faring better than anywhere else in the UK and who is buying and why?
Affordability could be a big contributor. The average price of a home in London, according to Zoopla, is £659,539, whilst in Manchester average house prices currently stand at £172,000. Based on Hometrack's figures, if you buy a city centre apartment in Manchester for £250,000, you could see capital growth of £22,000 a year. And £250,000 isn't out of the grasp of many of the young professionals flocking to the city, particularly in the current environment of record low interest rates. Meanwhile in London you may need to stump up nearer to £800,000 for a central, city centre one bed apartment and your capital is growing at a lower rate of 5.6%.
City centre living at a relatively affordable price, with faster capital growth and – according to JLL – average annual rental growth over the next five years of 4.1%. Little wonder that Manchester is attracting attention.
There are a number of factors contributing to Manchester's resurgence and growth. The city has one of the largest student populations in Europe with over 105,000 students. Manchester also has a very high graduate retention rate of 70% with young professionals attracted to its booming job market and affordable lifestyle. Several of Britain's biggest companies are located in the city, including the Co-operative Group, Royal Bank of Scotland, AstraZeneca, BBC and ITV at MediaCityUK. There are even rumours of Channel 4 joining this growing media hub.
Manchester New Square is attracting interest from a range of potential buyers, including young professionals, overseas investors, parents with students in the city, buy-to-let investors and those looking for additional retirement income. The central location has broad appeal and the site sits within an already established residential community, with fast access to the rest of the city and transport networks.
Any hike in capital growth always comes with a warning however…..Hometrack doesn't believe that growth will head towards 10% any time soon and expects the market to moderate over the coming months, as the impact of Brexit becomes clearer. It is also likely that with consumer prices growing at the same rate as wages, households may start to feel a squeeze on their finances and shouldn't over commit.
If you are looking to invest in property, Manchester is the hot favourite right now and with growth of almost 9% understandably so!